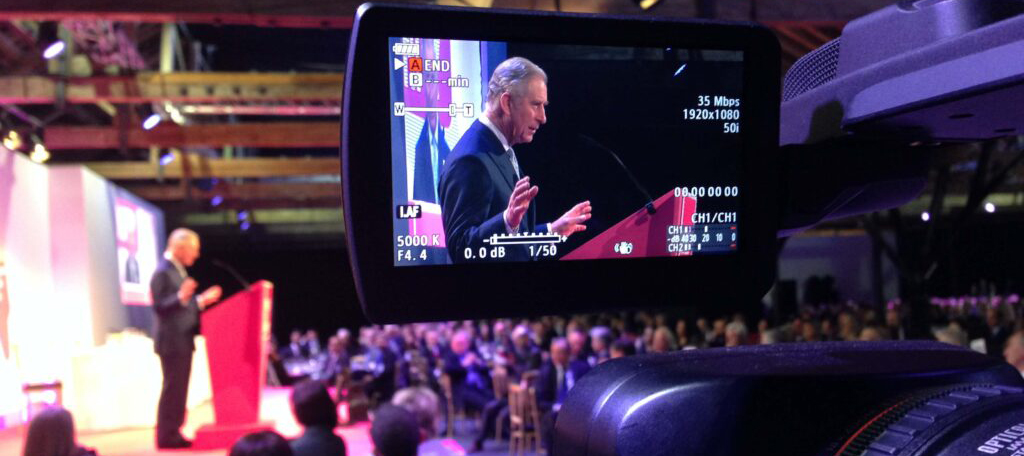 Being able to place screens strategically for an audience, allows them to see a presenter more closely in a larger auditorium or venue.
We can also provide larger screens at a conference or event that will allow the presenter to display slides or video content during their performance.
We have a variety of different camera solutions to match the needs of the client.
The performance can also be recorded and supplied in different formats for later use by event organisers.